Little Knights Preschool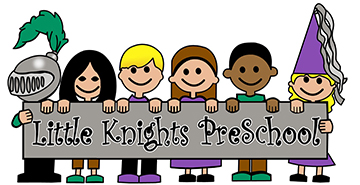 Little Knights is state licensed and a 5-Star Quality First Program. The program operates as a lab base environment where high school students serve as lead teachers in the classroom. Direct supervision is provided by four hired staff.
We offer a full curriculum where learning is taught through meaningful play.
Content areas include:
math
music and movement
science
dramatic play
social studies
storytelling
language and literacy
physical activities
art
family style meal service during snack time
Tuition
We offer scholarship slots based on financial need and tuition slots ($45 per week).
Days and Hours
Monday, Tuesday, Wednesday, and Friday
AM session: 7:45-10:45
PM session 11:30-2:30
How to Enroll
Contact Little Knights at 854-5347 or marie.hendry@lhusd.org. You may also contact Jessica Miller at Smoketree Developmental Preschool.
Children must be potty trained and 3 years old on or before September 1st.
Upcoming Events
October 31st Fall Celebration (combined session) with Parent-Child activities